You may have guessed by now that Debra is ALL about direct experience!
Assists you to tune in to your own truth and transform whatever is coming up for you. Each Session is Unique.
An Energy Clearing is a way of clearing your Aura so that you can start protecting and maintaining it on a regular basis.
Debra conducts several types of readings. Akashic Record, Spirit Guide, Decision, Relationships, General Intuitive and Insight Readings.
All these session are one on one with Debra Reeves
You will be called on Skype or Facebook Messenger from the comfort of your own Home.
Payment is due before your session time. It is not possible to refund missed appointments.
You will receive a written copy of your Reading or session.
Please allow an hour for your session and time afterwards for reflection and integration of the experience.
I had a Career Reading with Debra. It was an amazing experience. Debra's calming presence really relaxed me and her sometimes mischievous smiles made me very inquisitive regarding what's coming up next for me to discover about myself. Her reading ...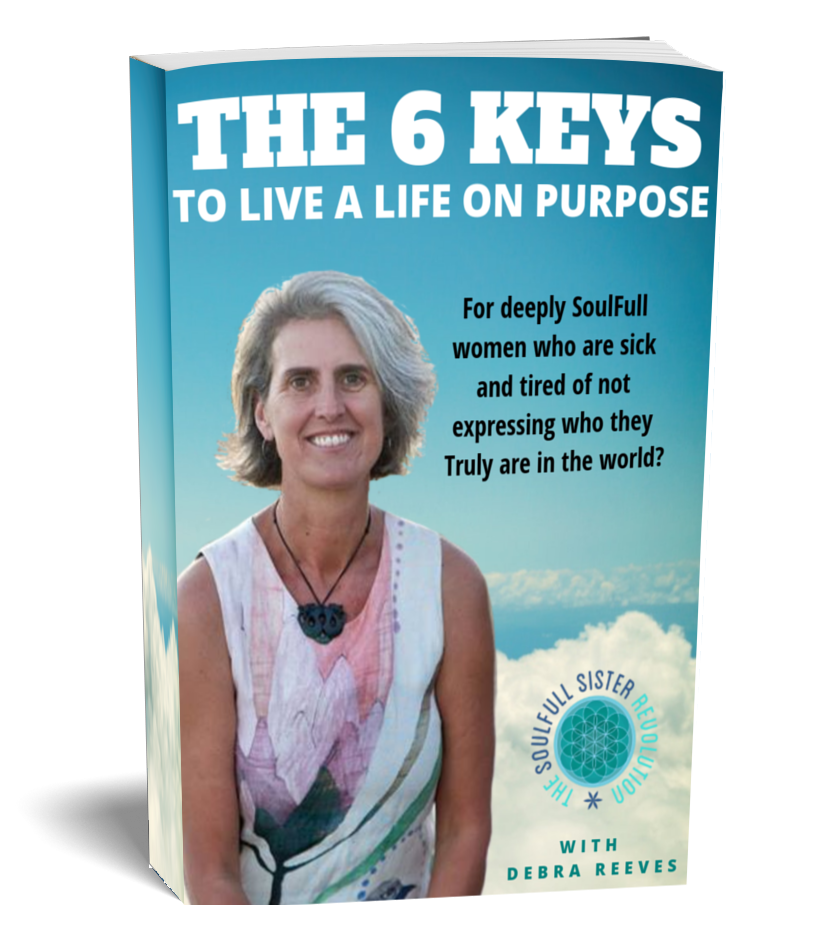 The 6 Keys to Live a Life on Purpose
Are you a deeply SoulFull woman who is sick and tired of not expressing who she truly is in the world? Are ready to step out of the cave and express the truth of who you are. Sign up Now and discover the power of living your Life on Purpose.