The 6 Keys to Live a Life on Purpose
Are you a deeply SoulFull woman who is sick and tired of not expressing who she truly is in the world?
Hello Sisters,
You are not alone, there are many women all over the world, who feel the same but are too busy to do anything about it.
Are ready to step out of the cave and express the truth of who you are? You are ready to stand up, stand out, and make a difference!
Discover the 6 Keys to Living Your Life On Purpose!
Explore the core themes and concepts used in How To Live Your Life On Purpose Program to empower women to live their life on purpose.

Debra Reeves
Sign up Now and discover the power of living a Life on Purpose.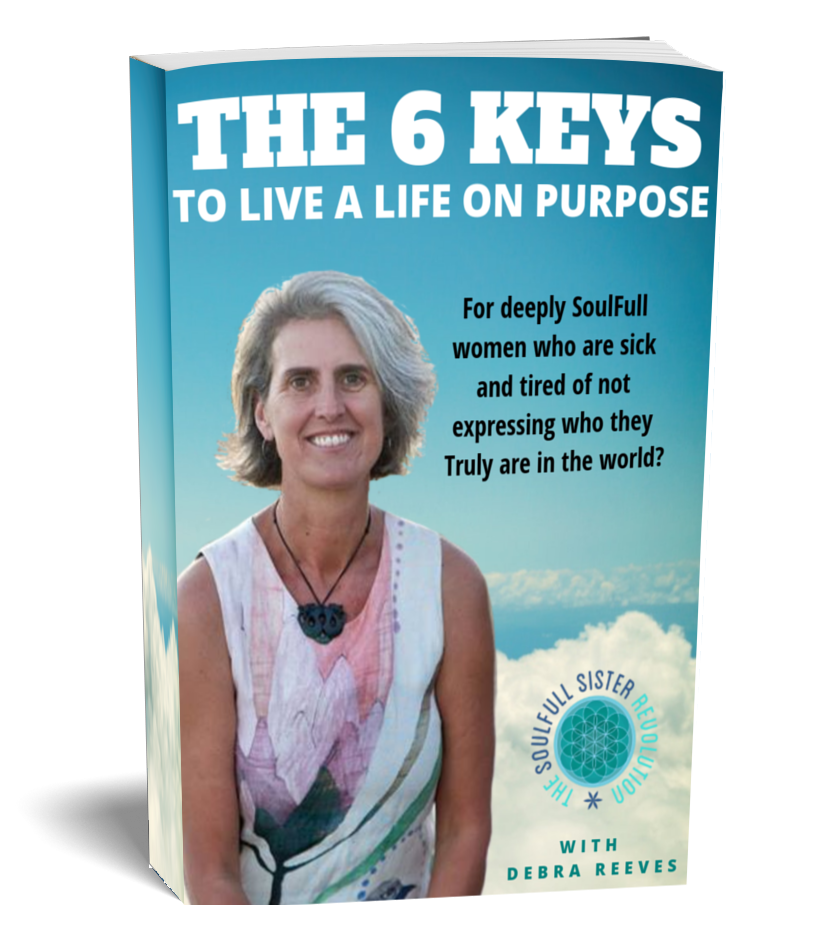 Praise from Debra Clients
"My heart is full of love and I feel a sense of understanding and well-being that I have rarely experienced in my present life. Knowing that I act as a team takes a lot of pressure away from me. Thank you so much for being here for me in such an important phase of transformation in my life. I never could have dreamed of anyone so loving, so caring, so much interested and so funny as you to accompany me."
~ Nicole
"Debra, thank you so much for holding such amazing space for something that has literally rocked my world to the core. There's a lot more to earthbound spirits than meets the eye and I can definitely attest to that. The doubt has turned to wonder and a desire to understand and that is truly a beautiful gift you have given me."
~ Deena
"I've been working with Debra for 3 years now and her readings always bring new insights into my life.  Debra is very gifted at connecting me with my Spirit Guides, and her interpretation as well as supplemental material are also extremely helpful.  My last reading guided me towards a direction that made me feel more at peace with myself, and more clarity in my future paths."
~ Cecily