You may have guessed by now that Debra is ALL about direct experience!
In a Tune In Session I work one to one to assist you to tune in to your own truth and transform whatever is coming up for you. You are offered a higher perspective of what is going on and practical steps to navigate your life in this moment.
In a Tune In Session I assist you to access Spirit for yourself. This can be the soul of a loved one (living or dead) or your Primary Spirit Guide to receive messages directly from them. This is an experiential exercise to help you to get to the heart of any issue and process or release it. These are easy techniques that you can use afterwards in the comfort of your own home.
What to Expect
In a Tune In Session we:
Tune in to a being of the highest vibration who is with you at the choice of your soul
Communicate your current experience and request clarity and guidance
The other soul communicates spiritual tools or suggestions for how to navigate this experience
Release any self-limiting beliefs into the light
Cut all psychic ties and protect your aura
Book Your Tune In Session Today!
A Tune In Session lasts for 60 minutes and costs US$149.
Use this link to book in and pay straight into my diary:
"Thank you for your sessions they have been helpful in coming to terms with my new situation and dealing with ongoing concerns. I don't have any real negative feedback to date so I will list a bunch of positive points ...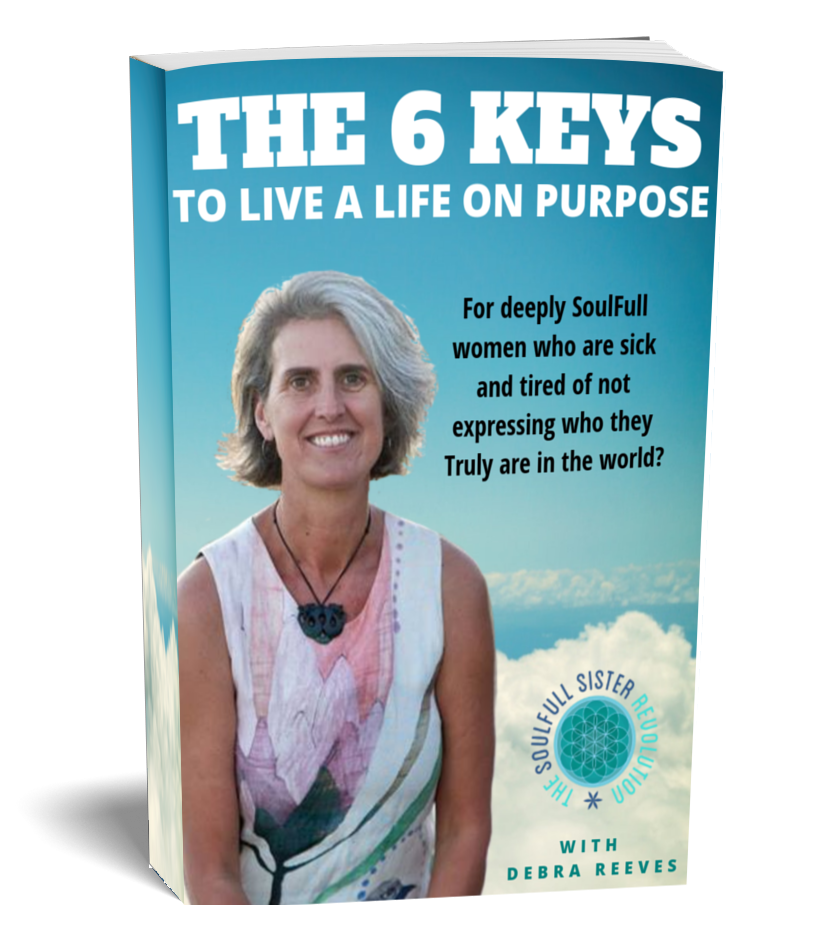 The 6 Keys to Live a Life on Purpose
Are you a deeply SoulFull woman who is sick and tired of not expressing who she truly is in the world? Are ready to step out of the cave and express the truth of who you are. Sign up Now and discover the power of living your Life on Purpose.