Sink Deep into the Rich Depths of Your Own Being
Feminine Embodiment Coaching explores the threads of tension coming up to be looked at. These threads of tension are anything in your life that's triggering you, stressing you or keeping you awake at night.
Feminine Embodied Coaching allows you to reconnect with the body's wisdom and release accumulated unresolved physical, mental, emotional, and spiritual tension. Shed all that no longer serves your highest good and experience more joy in your life.
Debra will guide you with conversation, questions, sound and movement to access what you feel, sense and see.
In a Feminine Embodiment Coaching session Debra will assist you to access your own inner knowing for yourself. In this way, you can connect deeply with your own inner knowing, your essential self, your true power and potential that is the truth of who you are. Debra assists you to tune in to your own truth and transform whatever is coming up for you.
This is an experiential exercise to help you to get to the heart of any issue to feel it fully and release it. These are easy techniques that you can use afterwards in the comfort of your own home.
What to Expect
In a Feminine Embodiment Coaching session we:
Tune in to your body's intelligence
Tune in to the feelings and sensations arising from your current experience
Tune in to any movement or sounds your body needs you to make to express this experience
Release any self-limiting beliefs or patterns
Fill your beautiful body with a sense of pleasure or aliveness
Book Your Feminine Embodiment Coaching Session Today!
A Feminine Embodiment Coaching Session lasts for 60 minutes and costs US$80.
Use this link to book in and pay straight into my diary:
"I enjoy my sessions with Debra since I always get positive results. In our session I was able to revisit a trauma wound that has prevented me from moving forward and taking that next step in my own spiritual business ...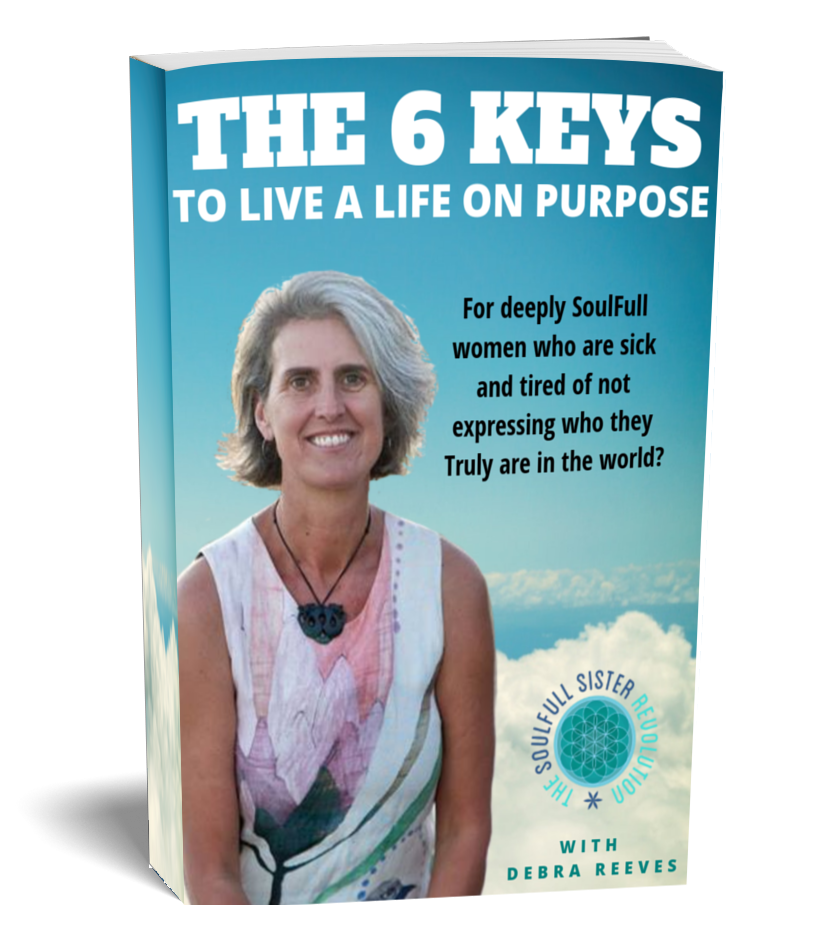 The 6 Keys to Live a Life on Purpose
What are the magic ingredients to help to live life in flow? And how do we reconnect with our own highest path and purpose?
By living your life on purpose, you can not only transform yourself and your own life, but those around you too. As you step fully into your highest path and purpose your energy, joy and passion will be infectious!
So, why do we feel so stuck, rudderless? What is stopping us from fully embracing our true potential and living a life on purpose?
Sign up Now to receive The 6 Keys to Live a Life on Purpose!