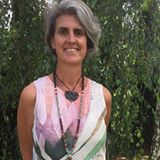 Are you a deeply SoulFull woman who is sick and tired of not expressing who you truly are in the world? Do you have a calling deep within you to do more, be more, than this small self? Do you feel it stirring and pushing at the edges but you can't let it out.
You are not alone, there are many women all over the world, who feel the same but are too busy to do anything about it. These women feel numb, stressed and burned out from the stress trying to be something they are not. They feel alone, lost and rudderless and know that life is passing them by.
But you are not one of those women, are you?
You are ready to step out of the cave and express the truth of who you are. You are ready to stand up, stand out, and make a difference! You are ready to live with a deep connection to Spirit every hour of the day.
You are ready to come home to self, to feel fully embodied and to live a real and authentic life. You can make real and lasting change in your world by expressing the truth of who you are.
We are often so focused on everyone else we loose our sense of self and our own needs. We become challenged, stressed, drained and depleted. So we turn to quick fixes in coffee, food, cigarettes and alcohol to bring sweetness or a temporary reprieve from our life.
Debra is an international Professional Intuitive and spiritual mentor with over twenty-five years' experience communicating directly with Spirit. Debra loves to play in the Quantum Field of energy healing, timelines, manifestation, co-creation and bliss! Debra works with helpers, healers, teachers or all of the above – mothers! – with a burning passion to be more and do more than this small self. They are spiritual explorers, passionate students of life and love! And they are ready and willing to heal deep stored trauma, break the patterns of generations and live their life on purpose!
Living life on purpose is about aligning your actions, your thoughts, and your beliefs into serving the needs of your body, your mind, your emotions and your soul.
Tuning in to your soul and hearing what it is asking of you. It's about connecting to your body and allowing it to tell you what it needs. It's being the observer of the thoughts in your mind and allowing those thoughts to serve you rather than hold you back.
When you bring your mind, body, emotions and soul together and align them in a way that supports your entire being, you fully align with the truth of who you are as a spiritual being in a physical body.
This might mean that you first need to go into a deep healing journey…this can mean dealing with all the accumulated stored emotions and memories that lie dormant within just waiting to be released.
What others say:
"Debra gives evidence based knowledge that I can look back on and go over if needed. I get skills and understanding that will drop into my being when ready. What Debra offers- the knowledge, skills and the way she delivers it (most important is the delivery) – is palpable, insightful, deep, evidence based, practiced, scrutinised, proven by her experience, and grounded, real. She brings the spiritual into a natural form, a day to day form, as opposed to an airy fairy realism.
Debra's spirituality is owned….not something she bases her daily decision upon. Debra doesn't ask the cards daily or a psychic daily. She owns her life, her decisions, her teachings. Debra collaborates with Spirit. She doesn't rely on them for her daily life's decisions. I see people who question spirit for what to wear today, how to make a decision.
Debra is real, responsible and co-creating with Spirit and that is what she offers: to teach people how to live a life within their purpose with Spirit included." Kym
Every single problem in the world would be solved if women dare to believe in their worth, their potential and to live their life on purpose.
You have something no one else has. Within you are soul gifts and urges that no one else on the planet has. Each of us is truly a unique blend and no two are exactly alike.
You know you've got it in you. You know it's all there just waiting to be revealed! You've got so much going for you, so much potential. You feel it all bubbling just beneath the surface waiting to be remembered. It's all there, ready to be expressed.
All sessions are face to face via Skype or Messenger.
Akashic Record Readings
Energy Clearings
Tune In Sessions
Programs