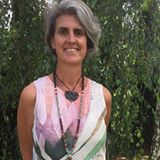 Tune In with Debra Reeves
I am an international Professional Intuitive and spiritual mentor with over twenty-five years' experience communicating directly with Spirit. I love to play in the Quantum Field of energy healing, timelines, manifestation, co-creation and bliss! My soul clients are helpers, healers, teachers or all of the above – mothers! – with a burning passion to be more and do more than this small self. They are spiritual explorers, passionate students of life and love! And they are ready and willing to heal deep stored trauma, break the patterns of generations and live their life on purpose!
Living life on purpose is about aligning your actions, your thoughts, and your beliefs into serving the needs of your body, your mind, your emotions and your soul.
Tuning in to your soul and hearing what it is asking of you. It's about connecting to your body and allowing it to tell you what it needs. It's being the observer of the thoughts in your mind and allowing those thoughts to serve you rather than hold you back.
When you bring your mind, body, emotions and soul together and align them in a way that supports your entire being, you fully align with the truth of who you are as a spiritual being in a physical body.
This might mean that you first need to go into a deep healing journey…this can mean dealing with all the accumulated stored emotions and memories that lie dormant within just waiting to be released.
When you speak your truth, you honour yourself by being honest about your needs. You're sharing yourself and your values with the people in your life who matter to you the most.
You need to know your boundaries and honour them. That is what speaking your truth is all about. It's not about keeping people out as much as maintaining your own energy. When you're able to keep your boundaries in place, about what you need and how you interact with other people, your life flows with ease and grace.
My twenties and thirties were spent agonising over my elusive purpose. I was sure I had one but I had absolutely no idea what it was! It's taken until my late 40's to discover the truth I wish someone had told my in my twenties…
Living your life on purpose isn't actually as difficult as it seems to discover.
Now I assist women all over the world to discover it too!
What others say:
"Debra gives evidence based knowledge that I can look back on and go over if needed. I get skills and understanding that will drop into my being when ready. What Debra offers- the knowledge, skills and the way she delivers it (most important is the delivery) – is palpable, insightful, deep, evidence based, practiced, scrutinised, proven by her experience, and grounded, real. She brings the spiritual into a natural form, a day to day form, as opposed to an airy fairy realism.
Debra's spirituality is owned….not something she bases her daily decision upon. Debra doesn't ask the cards daily or a psychic daily. She owns her life, her decisions, her teachings. Debra collaborates with Spirit. She doesn't rely on them for her daily life's decisions. I see people who question spirit for what to wear today, how to make a decision.
Debra is real, responsible and co-creating with Spirit and that is what she offers: to teach people how to live a life within their purpose with Spirit included." Kym
All sessions are face to face via Skype or Messenger.
Energy Clearings:
If you feel that you are carrying around accumulated 'gunk' in your aura from years of absorbing other people's emotions, this is a way of clearing your aura so that you can start protecting and maintaining it on a regular basis. Afterwards you will feel lighter, brighter and can experience relief from ongoing aches and pains.
Akashic Record Readings:
describes who you truly are on a soul level; your soul gifts and soul learning.
Tune In Sessions:
A Spirit Guide message and experiential exercise or learning to get to the heart of your issue and process or release it.
Tune In Courses:
Learn to tune in for yourself. Make your own deep connections with your own personal Spirt Guide team who are there to love, guide and protect you.

Book in a Propel Yourself call so we can discuss what this means for you. This is a free 15 minute conversation to explore exactly what you need and how Debra can help you. It's the best way forward to help you to move forward in life.
Let's get started!! Book in your 15 minute Propel Yourself call today!