"All the possibilities of your human destiny are asleep in your soul.  You are here to realise and honor these possibilities." John O'Donohue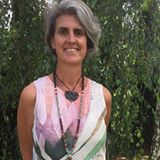 Tune In with Debra Reeves
I am an international Professional Intuitive and spiritual coach with over twenty-five years' experience communicating directly with Spirit.
I believe in absolute authenticity and radical presence – connecting with who you truly are on a soul level through the body.
I am passionate about helping people to tune in with an embodied spirituality – to reconnect with the physical body rather than popping out due to stress, busyness, alcohol or drugs, and spirituality (eg. leaving body in meditation).
Tune in to the real you buried underneath your terrible childhood or your misspent youth; beneath your broken relationships or your heartbreak.; beneath all the lies you tell yourself or that others have told about you. The real you. That soul level self beneath all of that. What makes you absolutely unique and so needed on this planet. You!
All sessions are face to face via Skype.
Energy Clearings:
If you feel that you are carrying around accumulated 'gunk' in your aura from years of absorbing other people's emotions, this is a way of clearing your aura so that you can start protecting and maintaining it on a regular basis. Afterwards you will feel lighter, brighter and can experience relief from ongoing aches and pains.
Akashic Record Readings:
describes who you truly are on a soul level; your soul gifts and soul learning.
Tune In Sessions:
A Spirit Guide message and experiential exercise or learning to get to the heart of your issue and process or release it.
Tune In Courses:
Learn to tune in for yourself. Make your own deep connections with your own personal Spirt Guide team who are there to love, guide and protect you.

We all know there's more to life than this hamster wheel existence. We all seek that deep connection to Spirit. So, what are you waiting for? Isn't it time you did something about it and looked for the answers you seek?
Discover what's holding you back and unlock your true potential!
To get started email me where you're at.
Or book a free 15 minute consultation with me.
I look forward to meeting with you and hearing your own unique journey so far.